Velux window installers in Hammersmith, London

Here at Apex Skylights, we can supply and install top-of-the-range Velux roof windows in Hammersmith, Fulham and the wider areas of London. We can also supply and fit ancillary products like blinds and shutters and deal with roof windows repairs, such as re-glazing and handle replacements.
Our qualified roof windows specialists are trained at the Velux Academy and have over 15 years' experience in working with roof windows and loft windows. All our work is fully insured and comes with a five-year guarantee. These windows are ideal for traditional or contemporary properties and can seamlessly complement the style of any home.
Why choose Velux roof windows? Velux has been leading the roof windows market in the design of advanced loft windows for over 70 years. Ideal for making the most out of your roof space, your roof windows offer a wealth of opportunities for improving space and adding value to your home or business premises.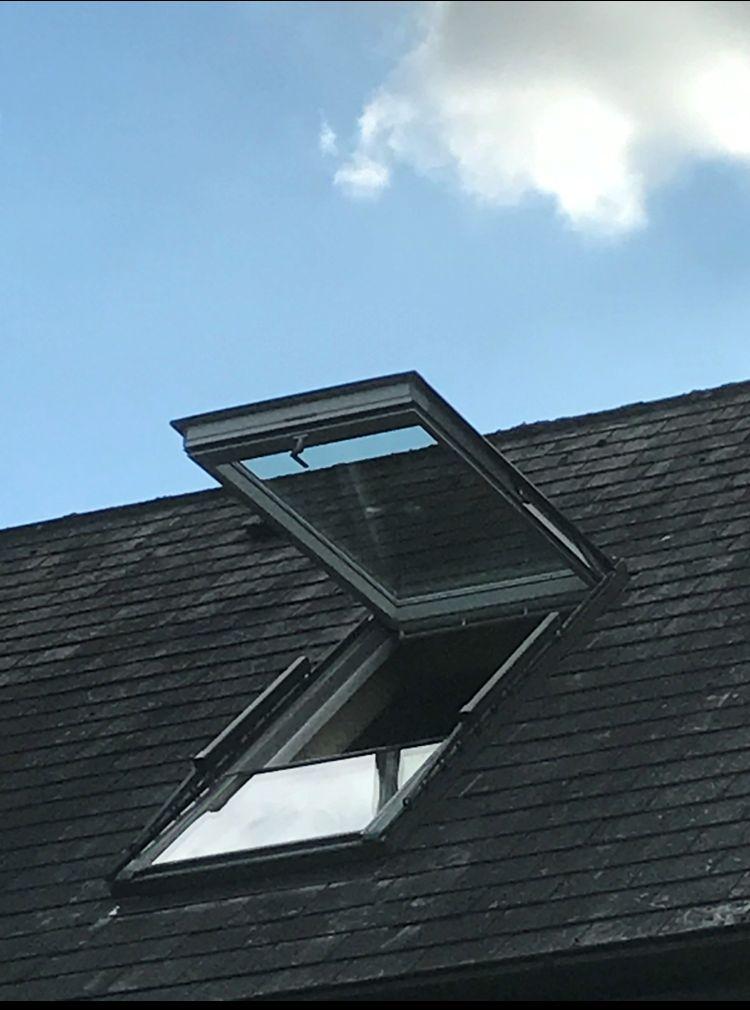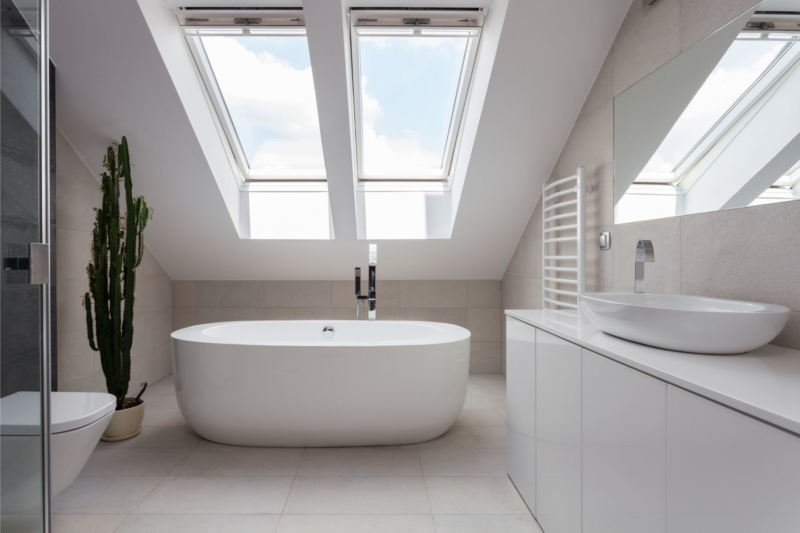 We can supply and install:
Velux roof windows: Velux offers a wide range of roof windows that can meet your style requirements and roofing needs. Options include centre-pivot roof windows, top-hung roof windows, conservation roof windows, and electrically or solar-operated roof windows.
Flat roof windows: We can supply and fit roof windows designed for flat roofs, in either flat or domes styles. These skylights can welcome more natural light into any dark space that needs brightening up.
Velux window blinds: At times, you might wish there was not so much light! We can supply and fit a wide range of blinds and shutters, to give you control over the amount of sunlight that enters your room.
We can also repair and maintain roof windows and re-glaze them if you are having issues with condensation, fogging up of glass, energy efficiency or other problems. We can also replace mechanisms and handles.
Velux is constantly updating and improving their products, and we can talk you through the range or survey your loft space to see what roof windows would suit your requirements and budget.
For more details, contact us now on 07808 152 116.
Roof windows for more natural light near Fulham
Velux windows champion natural light, so if you want to brighten up an otherwise gloomy part of your house, or ensure a brighter and more welcoming loft space, talk to our team.
Being exposed to natural light is associated with a host of well-being benefits. These include:
Helps sleep: Being exposed to more natural light in the mornings is said to improve our sleep.
Boost Vitamin D: This nutrient, which is absorbed into the skin when exposed to sunlight, offers a wealth of benefits including reducing the risk of heart disease, warding off weight gain and preventing bone loss.
Improves mood: Increased natural light is said to improve mood and ward of seasonal depression.
Increased productivity: Many studies have shown that more natural light leads to improved productivity levels.
As well as the need to use less electricity for artificial light, our roof windows are also exceptionally energy-efficient, with low U values. This means they will reduce the amount of heat lost from your property and you will soon start seeing benefits relating to your energy bills. This will also reduce your carbon footprint.

Hammersmith roof windows designs for all domestic and commercial properties
Whatever your roof windows requirements, we will have styles to suit. As well as installing windows manufactured by Velux, we occasionally will install other products.
As well as Velux decade-long guarantee, we also offer a five-year workmanship warranty on all installations.
Roof window styles include:
Top-hung roof windows
Velux Integra electric and solar-powered roof windows
Velux roof terrace windows
Centre-pivot roof windows
We can also install Velux roof windows for flat roofs, alongside sun tunnels. These will improve natural light in darker rooms and there are a number of styles available, including curved glass skylights.
Where should new roof windows or roof lights be installed?
Roof windows and skylights can be installed into all domestic and commercial buildings, within pitched and flat roofs.
Converted and unconverted loft rooms
Attics
Kitchens
Living areas
Bedrooms
Bathrooms
Stairwells
Extensions
Offices
Hobby room
Shops
Other commercial properties
Garages and outbuildings
For more details about our Velux installations in Hammersmith, call our roof window fitters now
We can be reached on 07808 152 116. Or please send us an email at info@apexskylights.co.uk and we will get back to you as quickly as we can.