Bespoke windows and Velux windows installed in Kensington, London

Do you want to make the most of your loft space? Velux windows and loft windows can be an excellent way of adding light to a dark room. Here at Apex Skylights, we have been installing top-of-the-range roof windows in Kensington, Chelsea and the wider areas of London for well over a decade.
We fit all roof windows, skylights and roof domes with accuracy and precision. Our team has trained at the Velux Academy and our prices are transparent and affordable. We also ensure that all roof window installations are completed with minimal disruption to you and in most cases, windows can be fitted from the inside without the need for scaffolding. On the rare occasions that scaffolding is needed, we can organise this for you. We will always protect your furniture and will treat your property with care.
Alongside roof windows and skylight installations, we can also assist with roof window repairs and maintenance. If you are having issues with energy efficiency or your roof window has a broken handle, vent or another part, we can replace this. We are always happy to offer a no-obligation survey, where we can inspect your roof window or roof space and give helpful and impartial advice. We will always try to find the right solutions for your requirements and budget.
You can count on us to help you create a modern and functional living or working space and to boost the value of your property.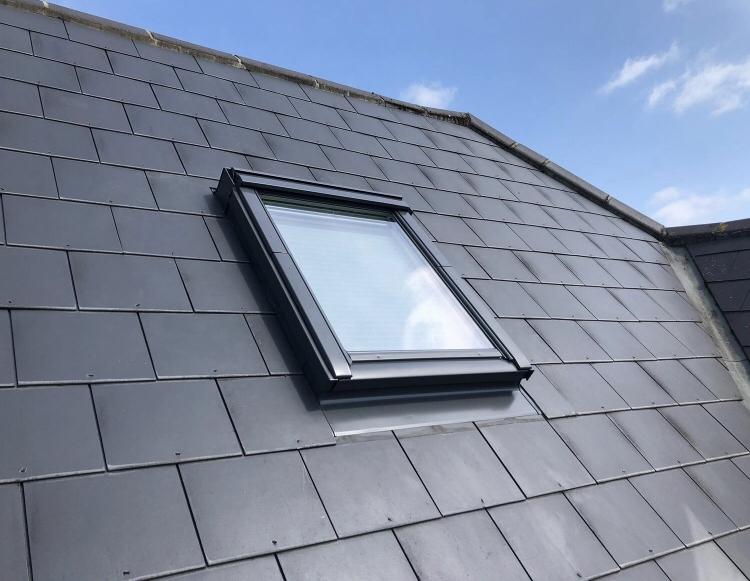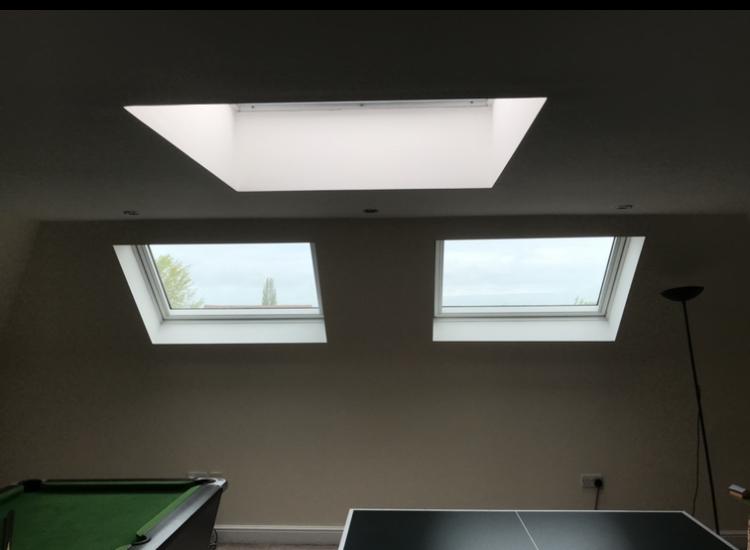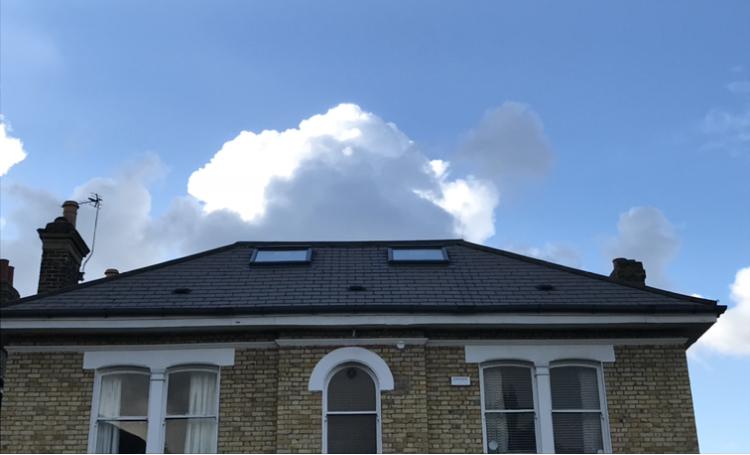 We can help with:
Installation of roof windows for pitched roofs and flat roofs
Roof windows repairs and maintenance, including re-glazing
Installation of manual, electric and solar-powered skylights and roof windows
Installation of roof windows suited to listed properties and homes in conservation areas
Replacement roof windows
Supply and installation of Velux blinds and shutters in varying styles
Get a quote or book an appointment today by calling is now on 07808 152 116.
Apex Skylights – loft windows fitted near Chelsea
If you are renovating your loft space or doing a loft conversion, you will want to add windows for natural light and with our roof windows, the light is less likely to be blocked by houses or trees. Their angle also means that they let in far more light than standard windows.
Property experts agree that loft conversions can be one of the best ways to add value and space to your home without having to move. Using these windows will offer a number of benefits.
Natural light is said to offer a wealth of well-being advantages, from boosting vitamin D and mood, through to improving sleep
Ventilation is very important for any home and by installing roof windows, you can make your home fresher and ward off issues such as mould and condensation
Velux windows and other roof windows reduce the need for artificial lights and will cut energy bills
They are also energy efficient and you will save additional money because you will be using less energy to heat your home
Busy roads and loud neighbours can affect how you feel in your home but our Velux windows act as an additional barrier and will reduce external noise
Roof windows add style and we can advise you on the best roof window designs for your property and roof

Kensington roof windows repairs
We also specialists in roof windows repairs and maintenance. We have a wealth of experience ensuring your roof windows are at optimal performance. Common issues we come across include misted up glass, cracked glass units, draughts, condensation and opening and closing issues.
We can reglaze your Velux window and replace the glass with high-performance glazing so it will both extend the operational use of your roof windows and improve energy efficiency.
We can also deal with fault gaskets, replacement handles, re-insulation of the lining and other services which will help to maintain your windows.
Where should new roof windows or roof lights be installed?
Roof windows and skylights can be installed into all domestic and commercial buildings, within pitched and flat roofs.
Converted and unconverted loft rooms
Attics
Kitchens
Living areas
Bedrooms
Bathrooms
Stairwells
Extensions
Offices
Hobby room
Shops
Other commercial properties
Garages and outbuildings
For advice or affordable roof windows quotes in Chelsea, call our team