Innovative roof windows for your home in Chertsey, Surrey

Add natural light and the feeling of space and air to your residential or commercial property in Chertsey, Staines or one of the wider areas of Surrey with roof windows. Apex Skylights are leading roof windows experts with over a decade and a half's experience installing, repairing and maintaining all manner of roof windows, skylights, sun tunnels, and roof lights.
A roof window or skylight is the perfect way to add natural light into your loft or another room in your home, and we can fit a variety of styles to suit the application. Our range includes regular and specialist styles including electronically operated roof windows, solar-powered roof windows and roof windows for conservation areas. We also work with an array of flat roof windows, including flat and dome styles and sun tunnels. Sun tunnels are an ideal way of allowing light into your top floor rooms in the middle of your property that never normally see natural light.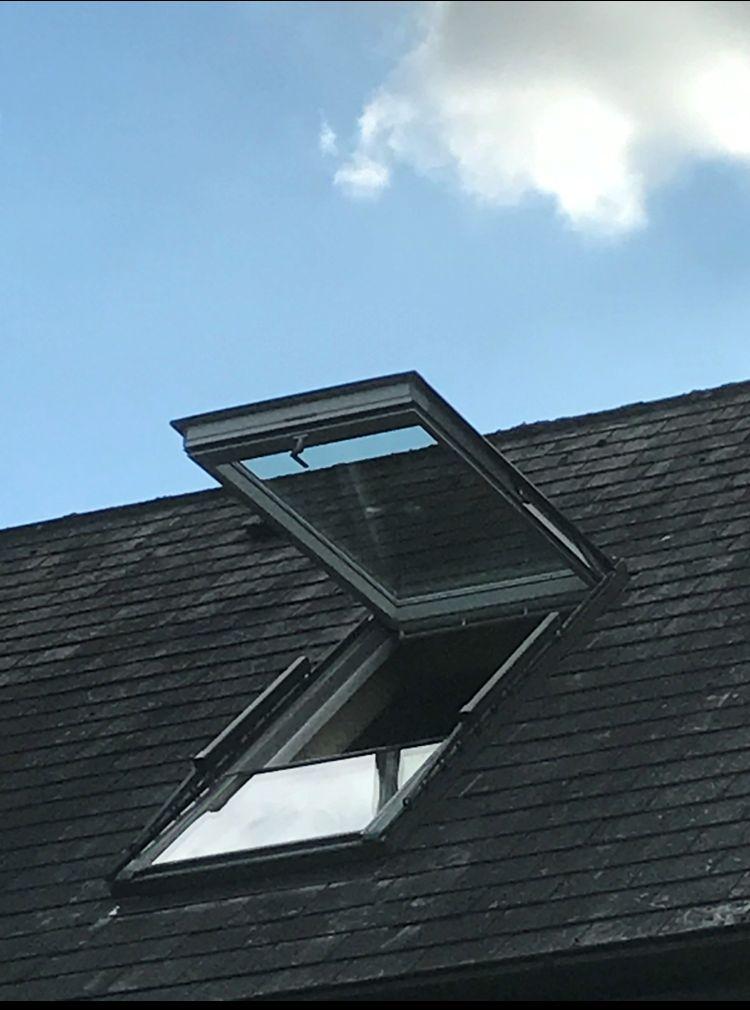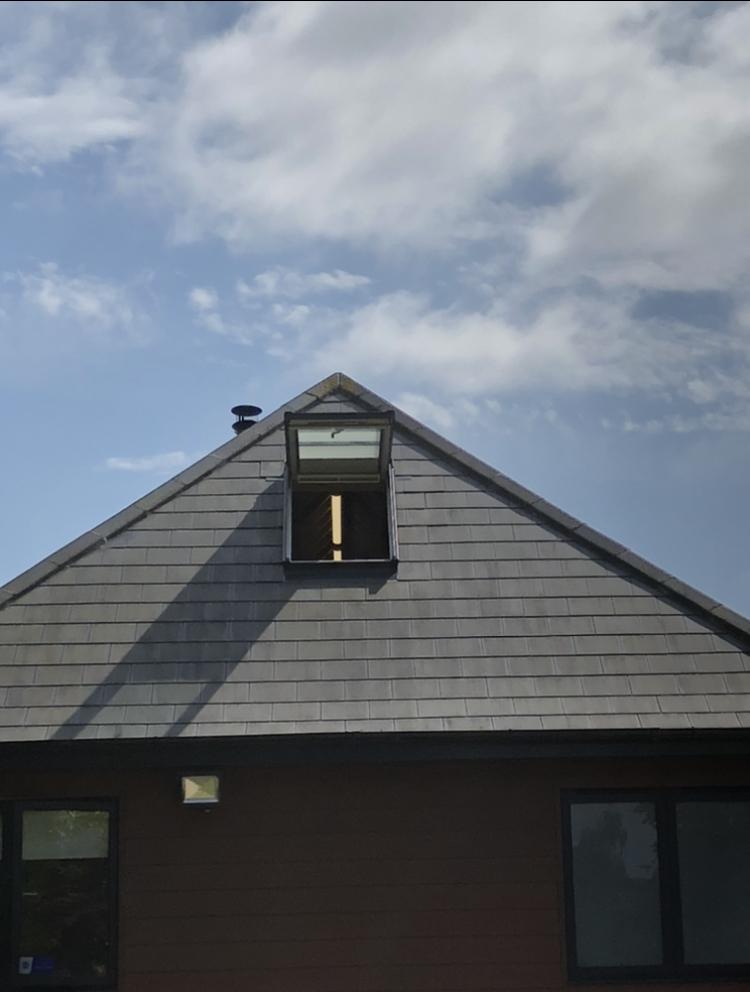 Learn about our Velux services
Installation and fit of Velux windows: Previously dark and even unused parts of your home could be transformed with natural daylight. We install a complete range of Velux windows for pitched roofs, Velux flat roof windows, and sun tunnels.
Re-glazing: Misted glazing in your Velux window will not only look unsightly but is a sign that the glazing has failed. We can replace the glazing in your roof window, which will insulate your property well and reduce issues associated with condensation.
Velux window replacements: If you have an old Velux window that needs replacing, we can complete the job. Velux has been designing windows in the same sizes and shapes for many years, so we will be able to find a roof window of the perfect size and specification.
Velux window repairs: Sometimes Velux windows can have issues with cents, handles and other parts of the window. We can quickly diagnose the problem and repair your roof window effectively.
Blinds and shutters: Having more natural light in the home can be transformative but there may be times you wish to control the light. We can supply and fit a range of made to measure blinds and shutters for Velux windows, including blackout blinds, Venetian blinds, and specialist shutters.
Get in touch with us now 07808 152 116 for a free estimate.
Introduce more natural light and fresh air with loft windows near Staines
Roof lights, roof windows and skylights are an excellent way of allowing more light into any domestic or commercial space. They will also give the feeling of space, creating a more usable area. This allows you to turn the space into an extra bedroom, home study playroom or make it simply somewhere for storage, where you can see well. Furthermore, these windows can be double-glazed allowing you to save on energy costs, lower your carbon footprint and feel comfortable year-round. Effective acoustic insulation will reduce the noise of passing traffic, nosy neighbours or other external noise.
Velux windows can be installed without planning permission and we offer a range of windows that are suitable for properties in conservation areas. These have a classic design with a vertical centre bar and black frame that will tastefully blend into the roof of your old building. These will offer all the benefits of a traditional look with the cutting edge technology you can expect from Velux products.
Our roof windows will also give you great levels of ventilation, so you can allow fresh air into your home all year-round. Even when the windows are closed, they offer a unique ventilation flap, that allows air to pass through. We spend over 90 per cent of our time indoors, so it is essential for our well-being that we renew indoor air regularly.

Chertsey flat roof windows: How do I make my order?
Are you looking for flat roof windows? We have a range of innovative designs that can be installed quickly to your flat roof, according to your requirements. Our flat roof windows have a curved glass top that allows twice the amount of daylight as vertical windows. They are also available with an electronic opening.
Where should new roof windows or roof lights be installed?
Roof windows and skylights can be installed into all domestic and commercial buildings, within pitched and flat roofs.
Converted and unconverted loft rooms
Attics
Kitchens
Living areas
Bedrooms
Bathrooms
Stairwells
Extensions
Offices
Hobby room
Shops
Other commercial properties
Garages and outbuildings
For affordable Velux roof windows installations in Chertsey and Staines, contact us
Roof & velux windows installed, maintained & repaired in:-
Laleham
Thorpe
Addlestone
Ashford
KT13