Made to measure Velux roof windows installed in Guildford, Surrey
Here at Apex Skylights, we offer the supply and installation of a wide selection on roof windows, skylights and sun tunnels in Guildford, Godalming, Stoughton, Merrow, Shalford and Chilworth. Whether you are converting your loft and looking for first-class loft roof windows, or you are trying to brighten up a dark space with skylights or a sun tunnel, our experienced team of Velux Academy-trained roof windows installers can help.
Did you know that roof windows let in up to 40 per cent more light than normal windows? We can supply loft windows that can blend seamlessly in your space, or windows that will add character and an architectural feature to the room. Whether you require a single window or a string of skylights, we install roof windows into most roof types, including pitched roofs and flat roofs.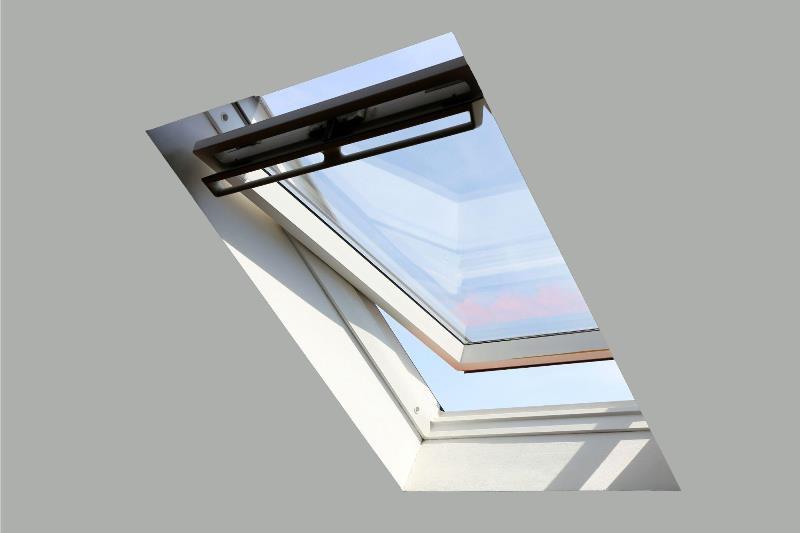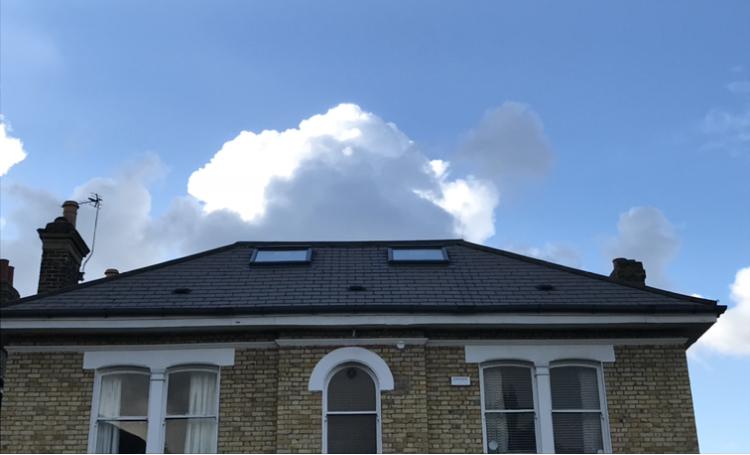 Our comprehensive range of roof windows styles include:
Top-hung and centre-pivot roof windows for easy ventilation and function
Velux Integra electric or solar-powered windows, for easy opening and closing
Velux Cabrio Balcony Systems, to turn a window space into a stunning balcony
Velux Conservation roof windows for traditional and authentic appearances
Velux flat roof windows, designed for flat roofs and extensions
We have been working in the roof windows trade for 15 years and all roof windows are installed carefully and with precision by our expert team of installers. We can fit the vast majority of roof windows from inside, so there is no need for scaffolding. We always cover the floors, take away any waste and leave your space clean and tidy.
As well as new and replacement roof windows, we can also assist with roof windows maintenance and repairs, and the installation of roof windows blinds.
If you are interested in the installation of roof windows, please call us now and we can arrange a no-obligation consultation and quote. We can be reached on 07808 152 116.
Benefits of roof windows and skylights installations near Godalming
Our go-to brand for roof windows is Velux. This brand has been manufacturing roof windows for over 70 years and their windows offer style, energy efficiency, and functionality. All loft window installations in Guildford also come with a peace-of-mind guarantee. Here are some benefits of these installations:
Roof windows will flood your space with natural light, bringing in twice as much daylight as vertical windows
For high roofs and out-of-reach space, electric and solar-powered roof windows re ideal
Velux windows and skylights come in an array of styles and colours to suit any residential or commercial application
These windows are naturally insulating, so will protect from sound pollution
As well as double glazing, we offer triple glazing that also offers additional thermal efficiency and sound proofing
We can find roof windows solutions for every roof type, including extensions, flat roofs, and heritage projects
Our roof windows are easy to maintain and clean – our flat roof windows, for example, come with self-cleaning glass
Property experts agree that roof windows are an ideal way to add value and space to your home without having to move.
Local GU1 roof windows repairs
Velux windows are a fantastic way to modernise any space in Guildford and add natural light. If you have old roof windows and are experiencing issues, such as misted up glass, cracked glass units, draughts, condensation and use, our roof windows team can often make the necessary repairs without having to replace the whole window.
Our roof windows repairs and re-glazing service is designed to keep costs down and to ensure your roof windows work their best. What are the benefits of our roof windows service?
Better thermal efficiency and energy saving as more heat is trapped inside
Save more money on you fuel bills
Add value to your home and smarten up the external appearance of your property
Reduce noise pollution
Save on the cost of a complete window upgrade
Our team can come and take a look at your windows and recommend the right repairs or roof windows upgrade. We aim to cause minimal disruption during any repairs or fitting.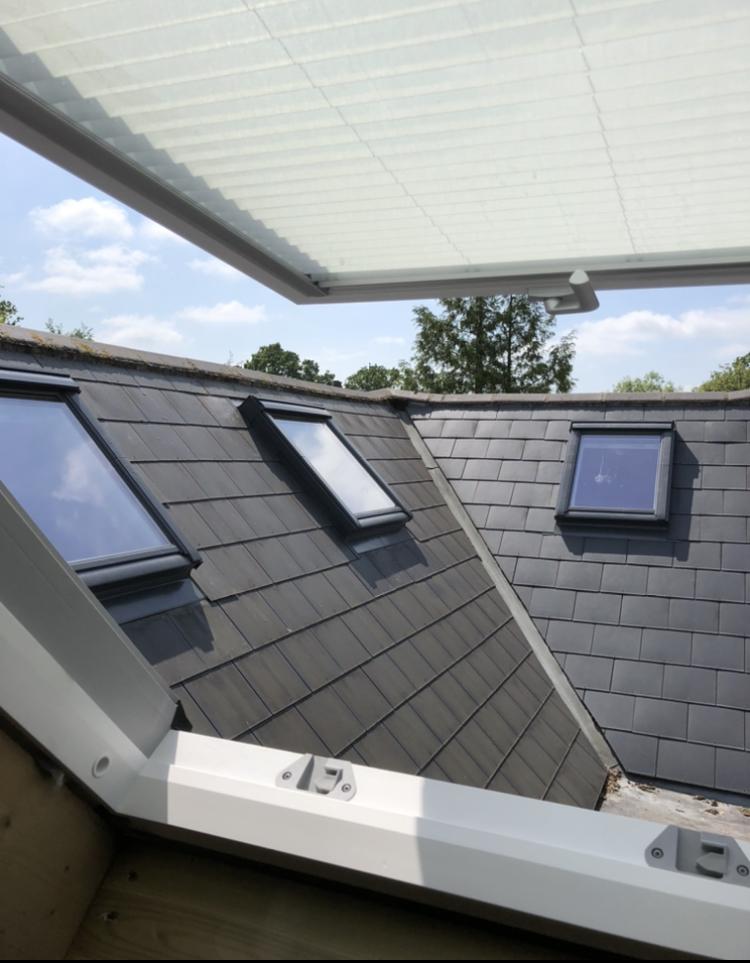 Where should new roof windows or roof lights be installed in your Guildford home?
Roof windows and skylights can be installed into all domestic and commercial buildings in Godalming, within pitched and flat roofs.
Converted and unconverted loft rooms

Other commercial properties
For affordable roof windows and sun tunnel quotes in Guildford, call Apex Skylights now
To request a quote or to talk to us about our services in Guildford, please call our roof windows specialists on 07808 152 116 or email info@apexskylights.co.uk
Godalming
Stoughton
Merrow
Shalford
Chilworth